Solea® Laser Tracy, CA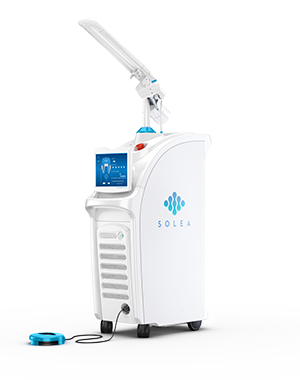 Our doctors and their team at Tracy Dental Excellence are proud to be one of the first dental offices in San Joaquin County to offer the revolutionary Solea® technology to our patients.
Solea's dental laser offers patients a reliably anesthesia-free alternative to the traditional drill for hard and soft tissue procedures. Its unique 9.3 µm wavelength provides a natural anesthetic effect while also affording our doctors the ability to cut dental enamel with unprecedented speed and precision.
Patient Experience
Patients experience virtually painless procedures that take a fraction of the time of a traditional dental appointment because practitioners do not need to inject anesthetic or control bleeding.
No drill.
No needles.
No soreness.
No jarring noises.
And multiple procedures done in one appointment.
Testimonials
Tina Discusses Her First Solea Filling
Kids & Parents Love the Solea Laser
Sophia Discusses the Solea Laser