About Tracy Dental Excellence
Where patients become family, and our practice serves our community!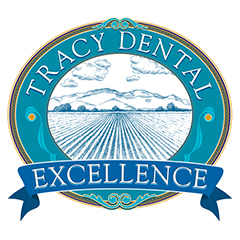 Tracy Dental Excellence is a general and cosmetic dental practice that strives to restore and enhance the natural beauty of your smile. Through a combination of conservative procedures and state-of-the-art dental technology we can help you achieve the beautiful, long-lasting smile that you desire.
Here at Tracy Dental Excellence we want to make your experience a good one so we've put together a list of useful information, including what to expect on your first visit, downloadable new patient forms accepted insurance providers and affordable dental financing options. We also provide certified patient reviews!
We are here for you, just let us know how we can help.
Your wants and concerns are listened to and heard! Once we understand our mutual goals, we will apply our skills to bring about results we both expect to benefit your oral health AND your smile. You can count on up-to-date information and care. Our entire team attends continuing education seminars and workshops regularly. We source the latest in new materials and methods.
Practice Features & Amenities
Wheelchair accessible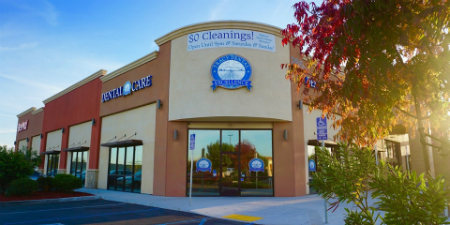 Tracy Dental Excellence is a wheelchair accessible dental office for patients who are physically challenged. Our treatment rooms and operatories are sized to accommodate our patients' wheelchairs and our parking lot has multiple Handicap Accessible Parking spaces.
Languages Spoken At TDE
English, Spanish, Hindi, Arabic Maranthi, Kurdish
Comfort
Your comfort is important! Need a blanket or a heated towel during your treatment? Just ask! Need a little nitrous oxide (laughing gas) to take the edge off? Let us know in advance and we'll have it ready for you!
Dental anxiety?
Our staff will make you feel at ease. Your first visit can just be about getting acquainted. Come in for a 15-minute tour just to meet our staff, see our facility, and sit in one of our dental chairs.
Questions
Bring your questions! We'd love nothing more than to establish a relationship with you so that you feel comfortable talking about your dental issues and concerns.
Environmentally friendly
We strive to be a "green" dental practice. Our record-keeping is paperless, and use as many bio-compatible materials as possible, while minimizing waste. Green digital technology is used at Tracy Dental Excellence. There are no toxic chemicals used to develop films.
Digital X-rays
With digital X-rays, you do not have them to develop, and radiation exposure is reduced up to 90%. What's more, your dental X-rays can be archived digitally for future reference and electronically sent to your insurance provider.
Community outreach
Your Tracy Dental Excellence family is actively involved in various community outreaches that support our veterans, our small businesses, and our neighbors. You can expect personal and genuine respect and TLC when you come in for your check-up or treatment.
Purified water
The dental staff at Tracy Dental Excellence understands your concern about water quality and the importance of keeping you and your family healthy. For this reason, our dentists utilize bottled water during their dental procedures. By using the purified bottled water in dental procedures, we are able to get rid of any substances that may compromise the health of our clients. The safety, health and care of our patients are our top priorities. This is just another way to show our patients that we care!