ClearCorrect® Aligners Tracy, CA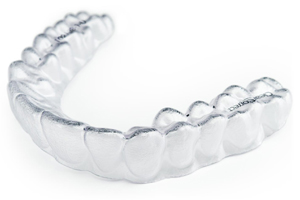 Ever wish that you could have perfectly straight teeth… without months of wearing those geeky metal braces? And wouldn't it be nice to get your teeth straightened without anyone outside the family even knowing about it? Believe it or not, there's a way to straighten teeth—invisibly. And our office can walk you through it!
The process is called ClearCorrect, because it uses a series of nearly undetectable aligners instead of brackets and wires. Even up close it's really hard to see that you're wearing ClearCorrect. So now you can have the smile you've always wanted… without the braces you've always avoided.
ClearCorrect can be just as effective as wire braces, but is far more comfortable! And because ClearCorrect is removable, you'll have no problem eating, brushing or flossing.
How ClearCorrect® Works
We begin with an examination to determine if ClearCorrect is the right options for you. If things look promising, we take photographs, digital X-rays, and make an impression of your teeth. After verifying that ClearCorrect will work for you, we'll create a treatment plan and your first aligner. Give our office a call at (209) 834-8524 if you're interested in finding out how a ClearCorrect® smile could change your life!
Benefits of ClearCorrect®
Virtually invisible
Comfortable to wear
No metal brackets or wires
Easily removable when eating or brushing
A mouthful of straight, even teeth starts with a phone call to (209) 834-8524.