Sedation Dentistry Tracy, CA
Dental fears are manageable and preventable.
We recognize that when it comes to dental procedures, some of the most terrible things aren't going on inside your mouth—but inside your head.
Fear of the dentist's chair is both normal and understandable. You may be among the 150 million Americans who avoid the dentist altogether. But, truly, it doesn't have to be that way. So much dental fear is based on false information. Well-meaning friends pass along unsettling stories about procedures—from ages ago! When it comes to truly pain-free dentistry, we've made greater strides in just the past few decades than in the entire history of dentistry!
Our entire team is committed to combating the dental fears that come to so many patients. You're not alone! And we have so many ways of making your experience a positive one.
Nitrous Oxide Sedation
We provide nitrous oxide (N2O) sedation.
We work to form good relationships with fearful patients. It's as important to us as the procedure itself. Please, discuss your apprehensions and anxieties with us beforehand. We'll listen to your concerns and agree on things that allow you a sense of control.
If you're extremely fearful, we can offer temporary sedation via "laughing gas" (nitrous oxide), during your appointment. It's one of the safest ways available to keep you serene in the chair. Best of all, you're awake—normal—once the gas is shut off. You can even drive yourself home from the appointment!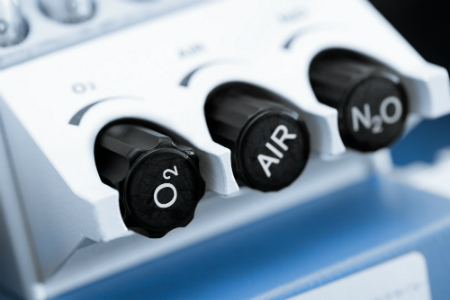 "the year when Nitrous Oxide was first used in surgical and dental anesthesia."
Oral Conscious Sedation
We provide oral conscious sedation.
After an initial consultation, you'll take a medication just prior to your appointment. You'll want to have a friend deliver you to and from the office as you'll be drowsy and unable to drive. At your appointment, you'll be sleepy, but thoroughly responsive. Our team monitors you throughout the procedure.
The big plus—most patients don't feel a thing, and we can accomplish most of your dentistry at one sitting, from two to as many as six hours long. For anxious patients, this new alternative is a kind of miracle. Oral conscious sedation can also be used in combination with nitrous oxide sedation for enhanced relaxation.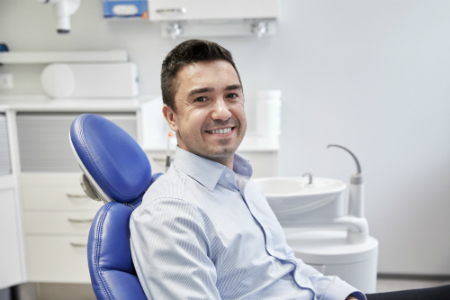 Sedation dentistry appointments
Give Tracy Dental Excellence a call at (209) 834-8524 to see if sedation dentistry might be right for you.